As you've seen, my collection of mugs is steadily growing as I continue on my tea journey.  While we have some cupboard space I can devote to them, I'd rather be able to see my favorite mugs each and every day. Our counter space is a little limited, so I may store some of my mugs in my craft room. There are so many options!
For those with modern sensibilities and a modest budget, this Mug Tree Stand in Grey is available from Organize It:
I thought this Cast Iron Mug Tree from Bex Simon was really beautiful and different:
For those wanting to dress up some wall space, there's these beautiful Mug Trees from Fine Home Displays. I'm particularly partial to the Horizontal Tree (though they come in Vertical as well):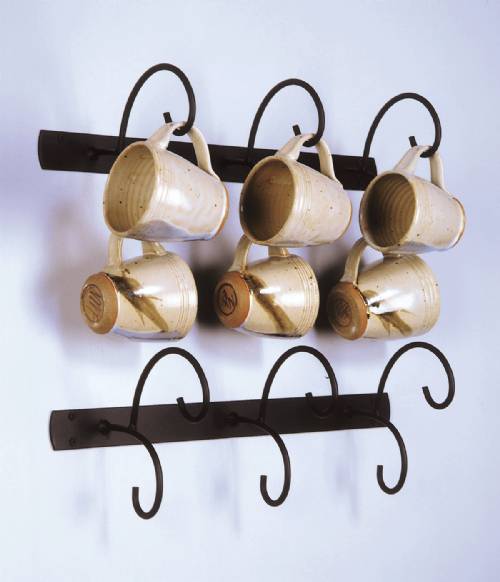 Finally, for the more traditional collector, there this Vintage Mug Stand on Amazon:
How do you organize or display your mugs?