Sometimes you need a few pieces of jewelry that just fit your personality. If you're in love with knitting and jewelry, today's post is for you.
I adore these rings from Dafna Dagan which are labeled as woven, but look knitted to me.
Perhaps you're looking for something a little funkier like these knitting needle bangles from Bur Oak Studio: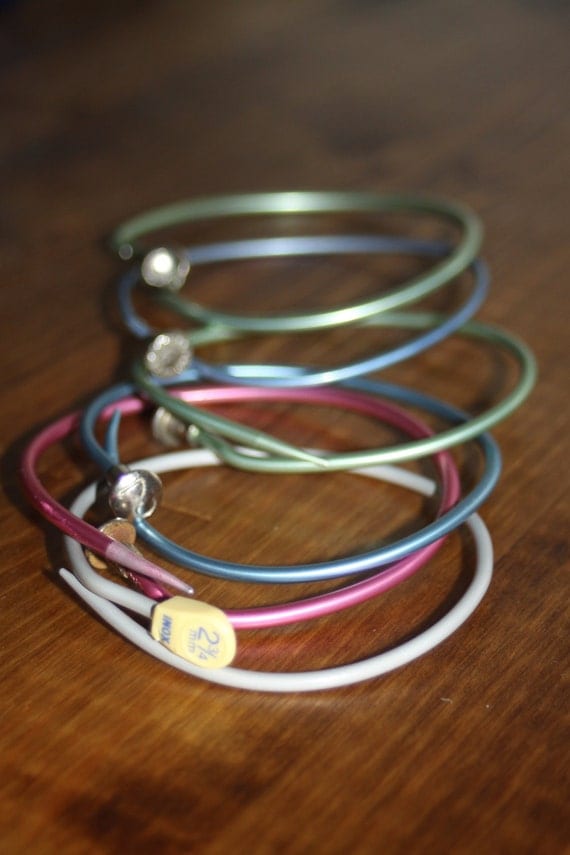 I think these yarn ball earring from Autumn Equinox are cute: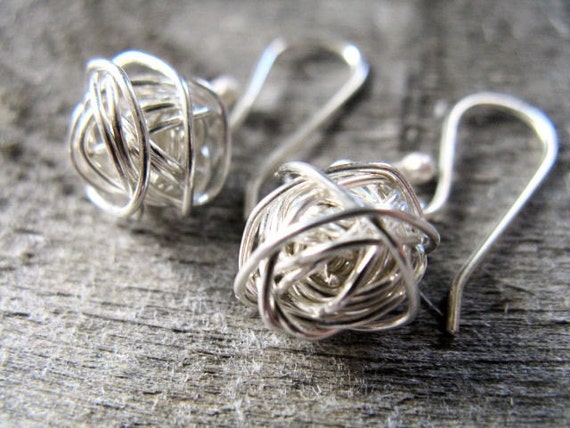 If you're looking for knitters' jewelry that's also functional there are these really cool stitch marker necklaces by Along the Briny Beach:
Or these beautiful sterling silver Needle Gauge Pendants from Debra's Garden:
Of course if you're feeling crafty and would like to knit some of your own jewelry, I'm in love with these kits by Laura Nelkin.
I keep putting the Mudra Cuff in my cart: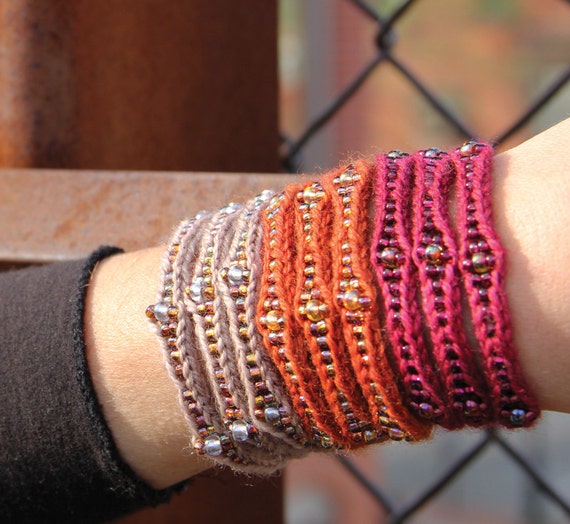 I'm also very tempted by Ribband: