I don't know exactly why, but lately I have been fascinated by the designs featuring cephalopods.
I particularly like this Octopus Travel Mug by sewZinski: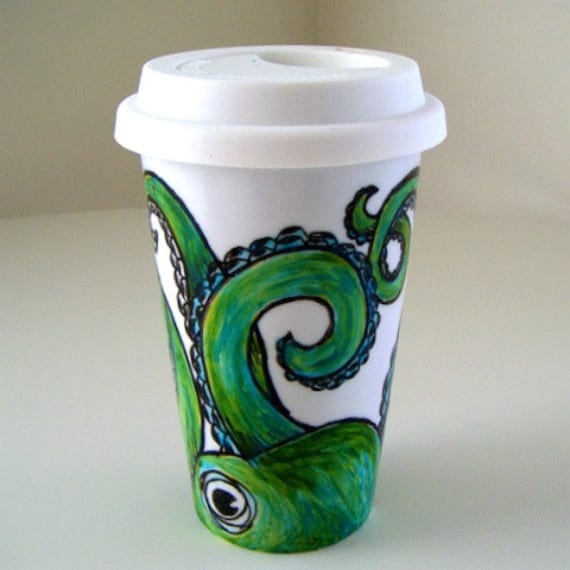 I am totally smitten with this Octopus in a Teacup print from Society6:
Looking for something subtle? How about this pair of Navy Octopus Tall Mugs by Jessica Howard: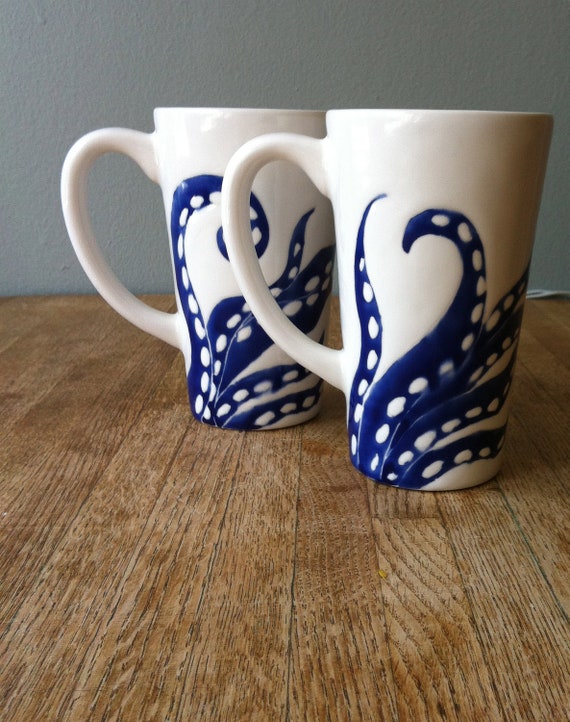 And how about a cephalopod serving piece from Second Chance Ceramics?