The first thing I needed when I decided to begin this journey was a good way to brew tea. Since I mostly drink my tea at work, I was looking for something that was convenient, easy to use and easy to clean up.  I was also looking for something that wouldn't break the bank.
One quick way to get started with loose leaf tea is with paper tea filters. They're not my preferred way to brew because you have to make sure that the bag itself doesn't come open and fill your cup with leaves (unless of course you're going to try reading your tea leaves when you're done), but they work in a pinch.  If you want to have some on hand in an emergency you can find them in some grocery stores or at online tea shops relatively inexpensively. It looks like you can purchase a box of 100 from Adagio for $3.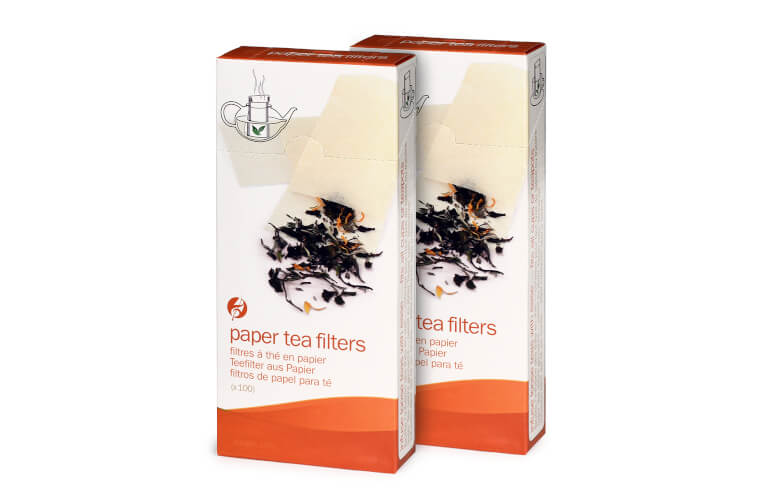 I opted instead to look for an infuser mug.  My parents had told me about all the neat mugs they had discovered at Teavana, so I started there. I ended up ordering the Green Essential Infuser Tumbler for $19.99.
When it arrived I was really impressed with how it was constructed.  The little mesh tea pod is connected to the lid.  You fill it with tea and fill the bottom mug portion with hot water to the fill line.  Then screw on the top.  Flick the lever down to lower the mesh pod into the water and let it sit there for as long as you want to brew your tea. Then flick it back up and the pod retracts into the lid.  Then you can sip your tea.  After the you've finished your tea, you can open the lid and dump the contents of the little pod into the trash. A quick wash and you're ready to go again.  I also think it would work great for multiple steepings, although I haven't tried that yet.
Now there was one big negative – the ordering. I ordered the tumbler on January 16 and it was delivered on January 27. During that time there was no communication from Teavana regarding shipping. Because I had checked out as a guest, there was no way to track my order online. And when I called to try and find out the status, I lingered on hold for 60 minutes and had to give up before talking to a representative.  Honestly, the other experience I had at the same time (see below) was SO MUCH BETTER that I'm not sure I'll purchase from Teavana again.
Once I had the tumbler on the way it was time to select some delicious tea!
I chose to start at Adagio Teas. I know that there are many local and online sources for tea and I plan to shop at many of them over the course of this blog. However, I had ordered from Adagio once before and I find their website easy to navigate, and I enjoy how they organize their selection of teas. I also found that their sample sizes, most of which they say brew 5-10 cups of tea, were very economical at $3-5 a pop. Since I don't know exactly what I'm going to like, and I certainly don't want to be stuck with a large container of tea that I don't care for, I found this a super easy way to select a bunch of different kinds of things to try. All told I spent about $20 at Adagio.  The package shipped within 24 hours of my order, and within a few days the box had arrived at my door (and as soon as the tracking information showed delivery, Adagio sent me an email telling me that my order was at my door).
Now the only thing to do is to get brewing!